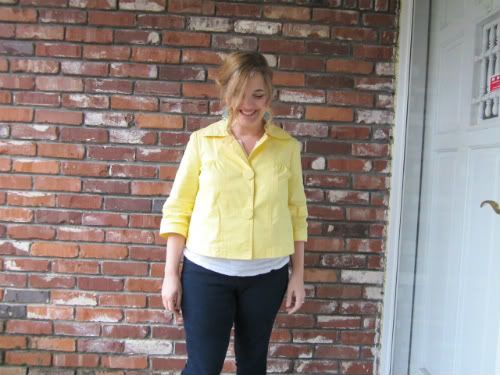 What I'm loving today:
Wearing something OTHER than the Little Red Dress. As much as I loved learning from the experiment, I am beyond thrilled to be wearing jeans.
Polyvore. Have you found this treasure? A site with photos of clothes to mix and match in your own combinations. It's inspiring and addicting.
Going through my closet with tips from The No-Brainer Wardrobe. It's not a fashion book, but rather one that helps you discover your style and find a simple way to dress daily without resorting to frumpiness. I'll be sharing some of my combinations in future posts. Loved this book so much, I became an affiliate: Click here to visit Hayley Morgan @ The Tiny Twig.
A wall beside my favorite chair that I've devoted to art. It makes me happy to see so much color!
Getting better at keeping up with my routines, thanks to Flylady.
What are you loving today?